Since 1953, Dacraft™ and it's partner (Home Builders & Modernizers) have been designing, manufacturing and installing high-quality, energy-efficient products for the home improvement industry. We design and manufacture state-of-the-art products in our own factory, utilizing the most up-to-date technology available. Because we manufacture our own products, we eliminate long waiting periods for delivery to our customers, and we greatly decrease damages that occur during the shipping process.
Dacraft™ has many patented products that are offered exclusively to our customers, and in many cases we offer same-week installation. We are currently licensed and operating in 8 states (Ohio, Indiana, Kentucky, Tennessee, North Carolina, South Carolina, Pennsylvania and California).
We also ship our products to dealers nationwide. In fact, Dacraft™ is always looking for qualified dealers, installers and sales representatives to join our team. If you are interested, please contact us at 1-800-322-7238.
Dacraft™ is a dealer of used & re-conditioned Roll-forming equipment & machinery.
If you have any questions about us, or would like more information, click here to send us a message.
Here's what Dacraft™ customers are saying about our products and service...
"Love my new roof! The two guys who installed it were very professional and answered all my questions."
- Judy
"The Sunroom is beautiful! We can tell you take pride in your work!"
- The Geralds
"I want to let you know how extremely pleased I am with my 'Dacraft™ Makeover'! My house looks absolutely fantastic, and is the envy of the street!"
- Diane
"We are pleased with our new roof. We will recommend you to our friends and family!"
- Ron & Barb
"We love our new roof! So pretty!"
- John
"The Dacraft™ awnings are beautiful! I am satisfied 100%. On this job I will definitely give Dacraft™ Manufacturing an A+."
- Jim
"The vinyl siding on my house looks great, and I really appreciate the service you provided. I was impressed with the work, the materials, the staff, and even the prompt phone calls we exchanged. I've already been telling my family and friends about your work. My wife is happy, and is talking about new windows now!"
- Billy
"I wanted to let you know just how happy we are with the job that was done...the guys you sent out did an excellent job...they are true craftsmen and very skilled at what they do...we have been telling everyone about Dacraft™!"
- Melody
"The patio cover looks great. The installer did an outstanding job, knows his job, very honest and kept us informed every step of the way. I will recommend you to everyone I know."
- Mickey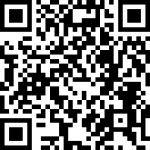 BBB QR Code